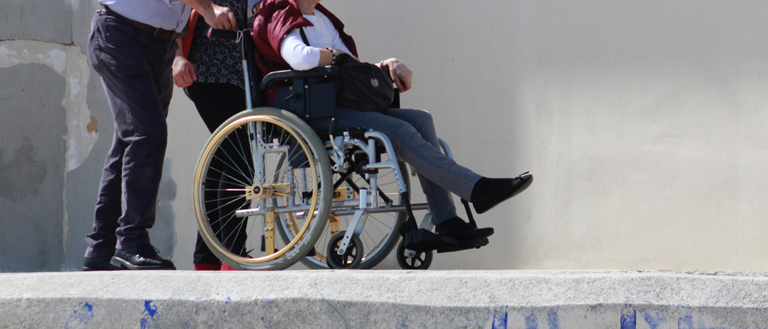 Wheelchair
Wheelchair Passengers
Wheel chair passengers may be accepted without an attendant provided they are able to make the flight without difficulty or special attention. They must not be seated next to emergency exits.
There are three categories of wheelchair passangers :
Wheel Chair Ramp (WCHR): Passenger can ascend/descend steps and make own way to/from cabin seat but cannot manage long distances.
Wheel Chair Steps (WCHS): Passenger cannot ascend/descend steps but is able to make own way slowly to/from cabin seat
Wheel Chair Cabin (or Carry) (WCHC): Passenger is completely immobile and requires wheel chair to/from aircraft and to/from cabin seat.
Note: Elderly passengers who requests for the use of a wheel chair because of their age or are unable to walk quickly are not regarded as incapacitated